Your vehicle works hard to keep you safe on the roads, and the best way to ensure this is with routine maintenance under the hood. However, it's important to take care that your tires receive the TLC they deserve as well.
Luckily, it's easy at Gus Machado Ford! With our professional tire service near Miami Lakes, Florida, you can keep up with your vehicle's basic needs as well as more extensive issues that can occur between maintenance visits.
---
Keep Your Car Safe With Tire Maintenance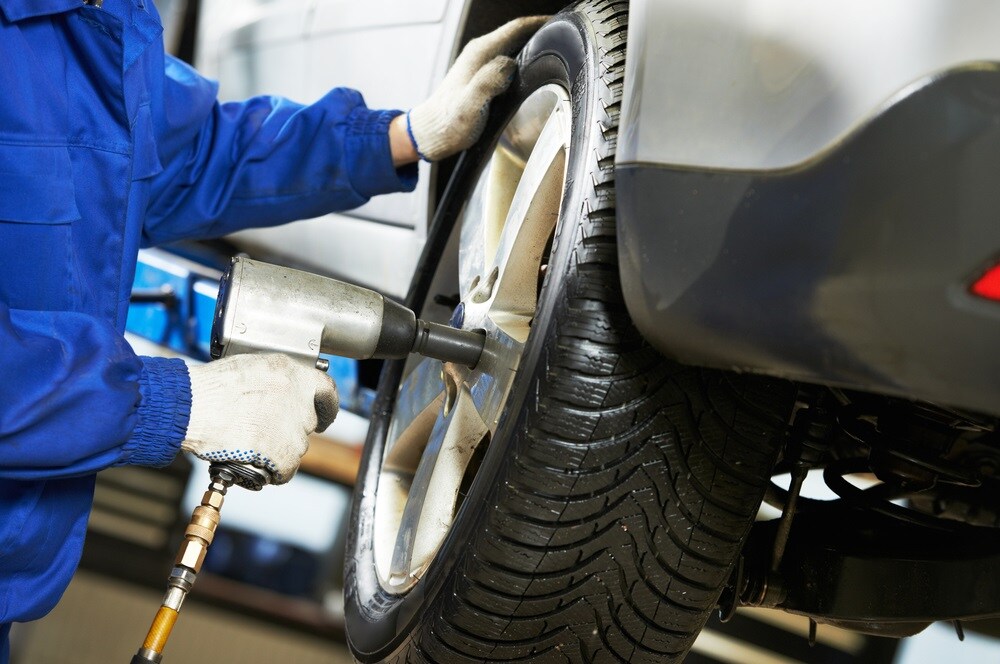 Tires are engineered to take a beating. They see the most action on the road and can still last anywhere from 25,000 miles to 50,000 miles. To make sure you make it to that milestone, however, routine tire maintenance is key.
In our state-of-the-art service center, a team of skilled, certified technicians is ready to handle all your tire maintenance. They'll help ensure your wheels are safe to hit the roads with these preventive services…
Tire Rotations: The tread on your tires is what grips the roads. However, some tires tend to wear down more quickly than others. With a tire rotation, you can help prevent that from happening and say goodbye to prematurely worn tires.
Tire rotations should happen every 5,000 to 7,000 miles, or whenever you go in for an oil change. Our technicians will remove each of your model's tires and rotate them to an appropriate spot, so they're more likely to all wear at an even rate.
Tire Balancing: Properly balanced tires are proven to help prolong their lifespan, but they can come unbalanced easily when you drive over rough terrains, potholes, and the like. To help make sure they're always on point, our technicians will use weights to reduce vibration, keeping your wheels steady on the ground.
Tire balancing should be performed whenever there is a tire removed from your vehicle. This includes when a new set is installed, after tire rotations, and when you replace a flat.
---
Signs Your Tires Need Service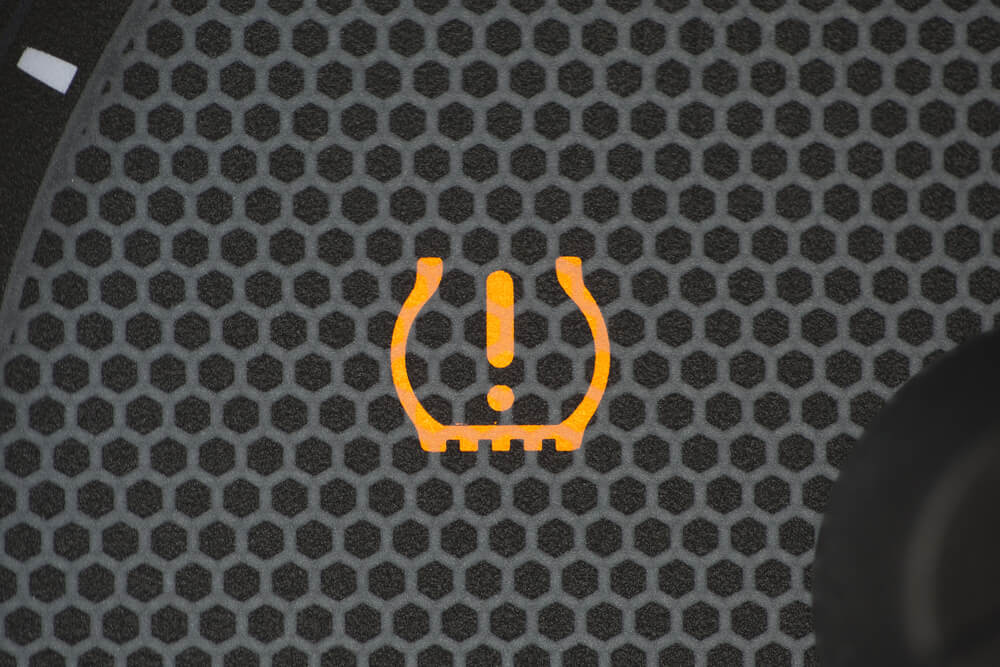 Tires work endlessly to help keep your vehicle moving and you safe inside. Because of this, you may need to schedule tire service between maintenance appointments-but how will you know when?
Chances are, if there is something wrong with your tires, they'll let you know. Watch for these warning signs when you hit the streets and, if you notice any, make sure to schedule professional tire service as soon as possible…
Tire Warning Light: Your vehicle's diagnostic system was engineered to sense when it requires service, including your tires. If your tire warning light illuminates on your dashboard, it's a telltale sign at least one needs some attention. This could be anything from low tire pressure to wear and tear, both of which should be corrected quickly.
Low Tire Tread: When you take a look at your tires, do you see low tire tread or damage to the sidewall? If so, it might be time for a new set of tires. Low tread can be a hazard on the roads but, luckily, our technicians can help you find the perfect tire size for your vehicle!
Tire Vibration: If you're noticing your vehicle is vibrating more than usual-even on paved roads-your tires could be to blame. An issue with their alignment, a damaged suspension system, or other tire problems can all cause excessive vibration that could lead to unsafe driving. Let our technicians diagnose and repair the issue for you!
---
Schedule Tire Service near Miami Lakes FL Today!
When your tires need some extra care near Miami Lakes, FL, turn to the service team at Gus Machado Ford to stay safe on the roads. Schedule your appointment today!