Tires are an important part of your vehicle. They keep you moving to all of the places you want to go.
As time passes, you will find that your vehicle's tires will need to be replaced due to wear and tear. Also, a situation may arise where you hit a bump in the road or drive over a nail and need an immediate replacement. When that happens, you'll want to find tire service near Hialeah, FL, that gets you back on the road safely.
Come to Gus Machado Ford and have your car's tires taken care of properly. In this article, we will tell you about the tire services we provide and how you can know when you need new tires.
---
Tire Services Available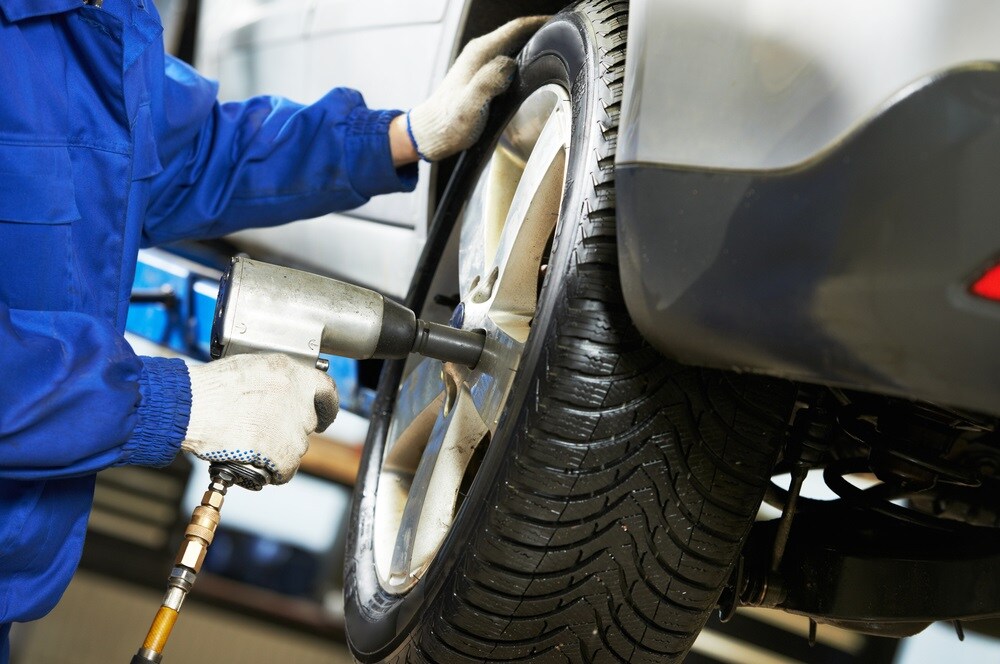 When you're in the market for new tires, you want to go to a tire center that can provide you with everything you need. At our dealership, we have new tires available to get you back on the road and be ready for all conditions.
Having fresh tires with proper tread can help you have better traction and give you more control on the road. This is what helps you stay safe and reach your destination, even in conditions that can be challenging.
At our dealership, we can replace your vehicle's tires or perform services, like tire rotations, patching tires, and wheel alignments. This allows your vehicle to have the best function possible as you get on the road.
A tire rotation can help keep the tread and wear balanced over the lifespan of the tires. A wheel alignment re-adjusts the angles of the wheels to prevent uneven wear.
---
When Should You Get New Tires?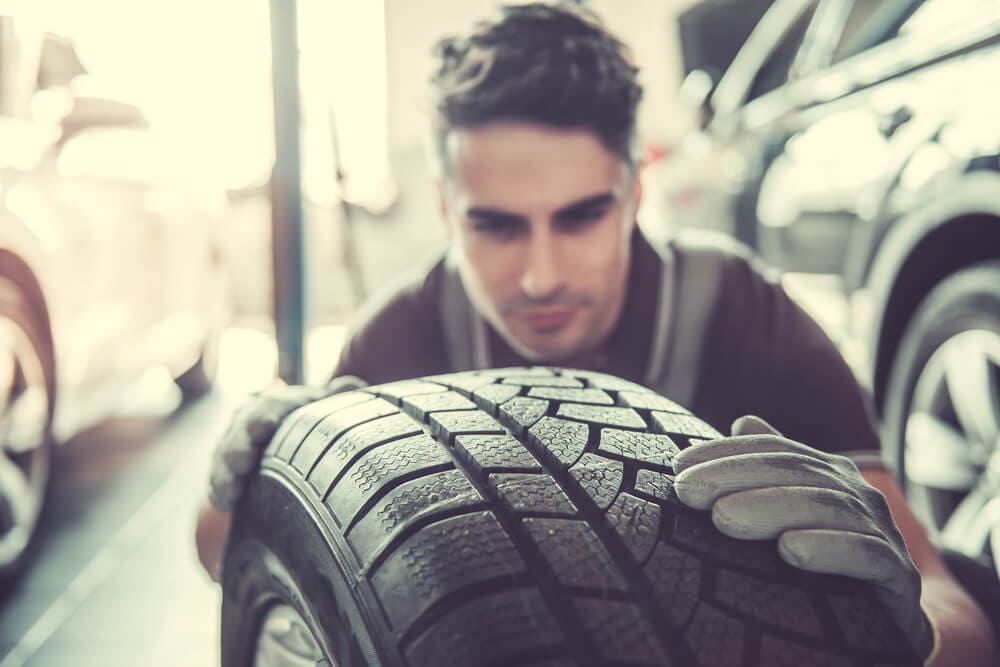 Tires typically last from three to five years. How can you tell when you should get new tires? There are tread tests that you can complete at home that can guide you to a decision.
The penny test is used frequently to see how much tread your tires have left. Slide a penny into the tire tread, with Abraham Lincoln's head facing down. If you can see the top of Mr. Lincoln's head, it's time for you to get new tires.
If you do need new tires, you can easily find the right style for your vehicle. The type of vehicle you have can often determine the tire size that is the right fit and will be most effective for you during your travels.
---
Get Other Services
In addition to tires, our service center can help you in a variety of other ways. You can get your car's oil changed, have the vehicle inspected, or have repairs addressed to the brakes or the engine. All of these things help ensure your vehicle is functioning as it should.
In many cases, drivers will choose to have a service, like an oil change, done at the same time as a tire rotation. When you need any service, our dealership is the place to go.
---
Visit Us for Tire Service Today
If you are looking for tire service near Hialeah, Florida, you have come to the right place. Gus Machado Ford is the one-stop shop for you to have all of your vehicle's service needs addressed.
Let our experts help you get the tires checked or replaced today, so you can get back on the road in no time.