Your tires keep you moving. Over time, they may need to be replaced due to wear, or you may encounter a situation where you hit a bump in the road or drive over a nail and need to get a replacement immediately. When one or all your tires need service, you need to get to a tire center right away.
Here at Gus Machado Ford, we are the tire center near Cutler Bay, FL, that you can choose to have your tires taken care of. In this article, we will show you how you can prolong the lifespan of your tires, how to determine if you need a new set, and more.
---
How to Take Care of Your Tires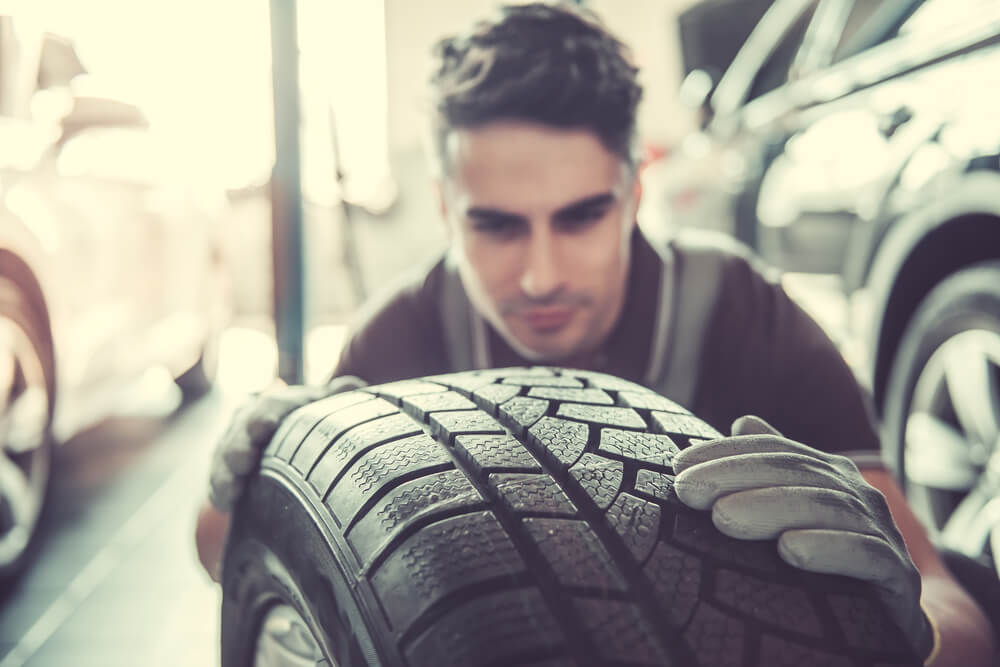 Before you go to a tire center for new tires, you want to make the most out of the tires you have. Your tires should last you several thousands of miles, so you can ensure they keep you going for a long time with a few easy steps and services.
For example, if you are experiencing some inflation problems, you can keep your tires properly inflated and patch tires that may not be retaining air. Underinflated tires are a common cause for tire failure. Underinflation can cause more friction on the road, which can lead to tires overheating and breaking down sooner. Overinflating tires can also stretch them out and make them more vulnerable.
Other tire services that prolong the lifespan of your tires include tire rotations and alignments. Rotating your tires can keep the tread wear balanced, and alignments re-adjust the angles of your wheels to prevent uneven wear.
---
How to Know if You Need New Tires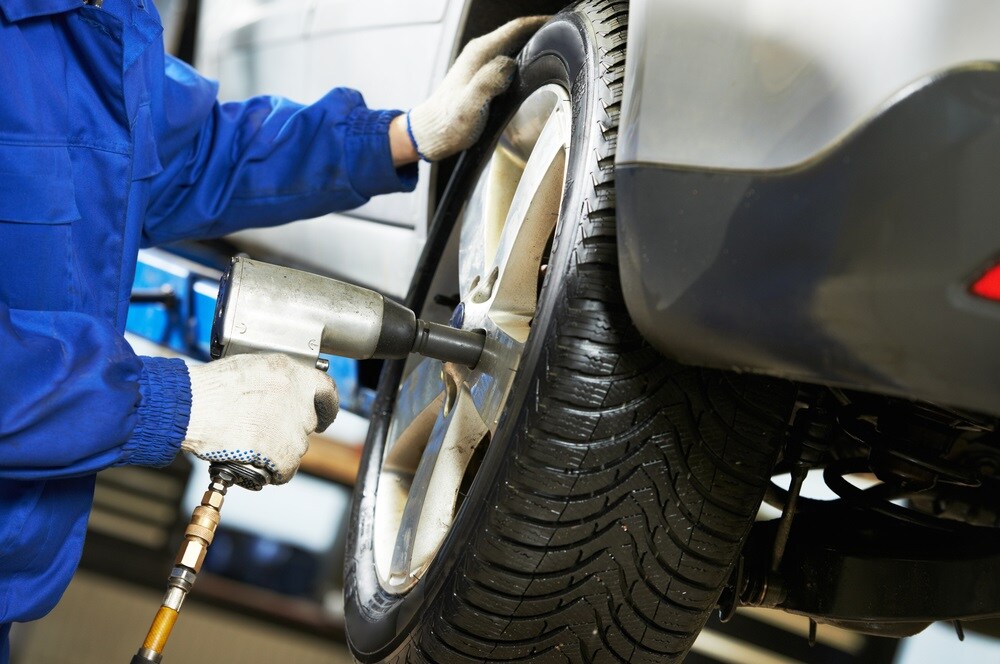 The average lifespan of your tires is three to five years. How can you know it is almost time to get new tires? There are tread tests you can do at home to estimate how much wear your tires have experienced.
The penny test allows you to see just how much tread you have left. You take a penny and if you can still see the head of Abraham Lincoln after you slide it between tire treads, it is time to replace your tires.
If you do need new tires, we can make it easy to find what tires are right for you. You can use the type of vehicle and tire size to find the right fit and get tires that will be effective on all your travels.
We also can supply a variety of tire brands, including Bridgestone, Goodyear, Michelin, and more, so you can get tires that you trust to get you around.
---
Other Services Available
You can bring your vehicle to our service center for tire repair and service, and we can perform any services your car needs.
Drivers will often have a tire rotation or re-alignment completed at the same time as an oil change, battery replacement, inspection, and more. Our service center is the place to go for everything you need.
---
Come to Gus Machado Ford for Tire Service
If you are looking for a tire center near Cutler Bay, Florida, Gus Machado Ford is the place to go.
You can bring your car to us today and let our experts handle everything your vehicle needs. We hope to see you soon.