The SUV you choose is going to guide your family along the roads of Hialeah, Miami, Coral Gables, and Doral, FL. So, you'll want to choose a model that fits all your needs. Two great examples are the Ford Escape and the Chevrolet Equinox.
Here at Gus Machado Ford, we want to help you make an informed decision about the SUV you choose. Continue reading this comparison of the 2022 Ford Escape vs. Chevy Equinox to see which one is right for you.
---
Ford Escape vs Chevrolet Equinox: Engine Performance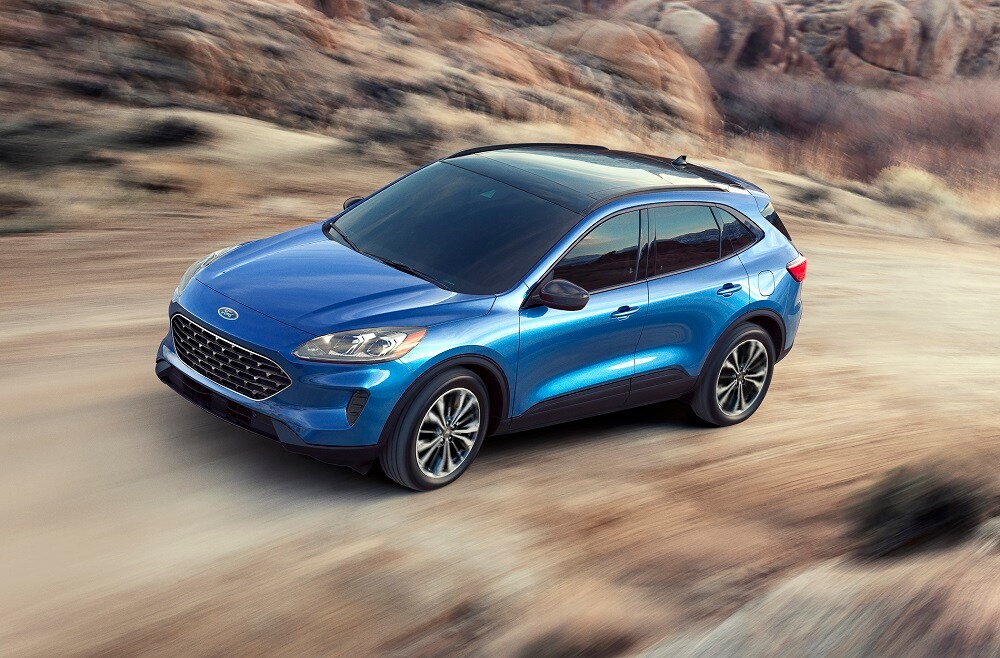 The most important part of your vehicle is the engine and how it performs. After all, that's what gets you to all your destinations and allows you to handle the various road conditions you encounter. Having enough power under the hood means being able to drive on different terrains, at various altitudes, and in spite of any obstacles.
The Ford Escape offers a standard 1.5L EcoBoost® engine that gets 181 horsepower and 190 lb-ft of torque. For even more power, there's also the available 2.0L EcoBoost® engine that gets 250 horsepower and 280 lb-ft of torque.
The Chevy Equinox only offers one engine: the standard 1.5L 4-cylinder engine that gets 170 horsepower and 203 lb-ft of torque. The Ford Escape's standard engine provides more horsepower, while the available engine tops the amount of torque you get from the Equinox.
---
Ford Escape vs Chevrolet Equinox: Fuel Economy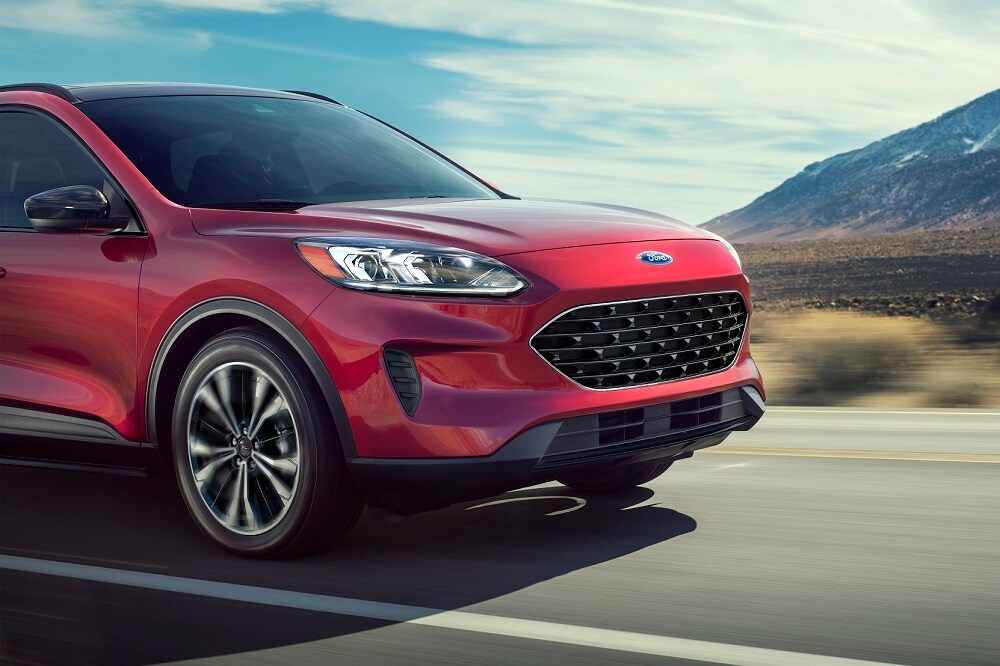 As you travel, you want to get the most out of your tank of gas. You want to be able to complete all your travels and know you can go the extra mile. This can be effective in both your daily travels to the office or on family road trips for your next adventure. Driving a fuel-efficient vehicle ultimately saves you time and money spent at the pump.
The Ford Escape will keep you on the road and allow you to escape the extra trips to the pump. It gets an EPA-estimated 28 city/34 highway MPG, helping you stay on course wherever you are.
The Chevy Equinox also gets quality fuel efficiency, reaching an EPA-estimated 25 city/30 highway MPG, but does not match up with the extra fuel mileage the Escape is able to provide.
The Ford Escape goes one step further in this endeavor. If you want to be especially fuel efficient and have a ride with cleaner energy, choose the Escape's available hybrid motor. This gets an EPA-estimated 44 city/37 highway MPG and can keep you going by using an engine that requires fewer stops for fuel while also helping the planet.
---
Ford Escape vs Chevrolet Equinox: Make Your Decision
Now that you've seen more of what the Ford Escape and the Chevy Equinox have to offer and how they compare, it's time to make your decision. What will you drive on the roads of Hialeah, Miami, Coral Gables, or Doral, Florida?
Come see us at Gus Machado Ford today to get a closer look at the 2022 Ford Escape. See the features it offers up close and take it for a test drive. Contact us!