Owning a car is a great responsibility, and when your vehicle requires anything in terms of service or maintenance, you want to leave your vehicle in the hands of a team that can get the job done for you.
At Gus Machado Ford, we are provide the collision center and service team you need to get you back on the road. Whether your vehicle needs a simple fix or significant repairs following a collision, our team is here to help with everything. Learn more about our collision center on this page and how we help drivers in Hialeah, Miami, Coral Gables, and Doral, FL.
Routine Service and Maintenance
The key to keeping your car running smoothly is to get the routine service and maintenance necessary. You need to keep up with this schedule to ensure that your vehicle is in good working order and able to get you where you need to go.
This can apply to everything-from oil changes, inspections, and tire rotations to more extensive repairs and updates to your brakes, engine, and transmission. All of these pieces are so important to your vehicle's long-term health.
As you reach certain driving milestones, it's important to bring your vehicle in to be checked and keep an eye out for anything that may be out of the ordinary when you are driving. If you do notice something unusual, schedule an appointment and bring your vehicle in right away.
Collision Repair
Of course, there is also the matter of what to do if you do get in an accident. What can you do and how can you get your car back on the road?
Bringing your vehicle to us and our service and collision center can get you back on your way in no time. Our team will go to work, repairing your vehicle and getting you back on the road. Whether you need auto body work completed, new parts, or anything inside the vehicle replaced, we can help you take care of it.
Bring Your Vehicle to a Trusted Team
No matter what you need for your car, you want to make sure you are getting the proper service completed. When the time comes for service or collision repair, bring your vehicle to a team that you can trust.
Our service team is full of trained technicians and staff ready to tackle any task from the most routine to more advanced. Our goal is to get you back on the road safely and do so in as little amount of time as possible while ensuring the job is done correctly.
Schedule an Appointment Today
If your vehicle is in need of routine maintenance or needs collision repair, come and see us today at Gus Machado Ford and visit our service and collision center today.
Our team is at the ready. All you need to do is schedule your next appointment with us today online and bring your vehicle to us. We continue to proudly serve drivers in the Hialeah, Miami, Coral Gables, and Doral, FL, areas.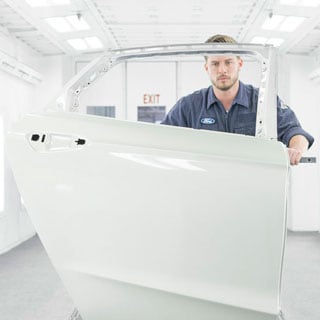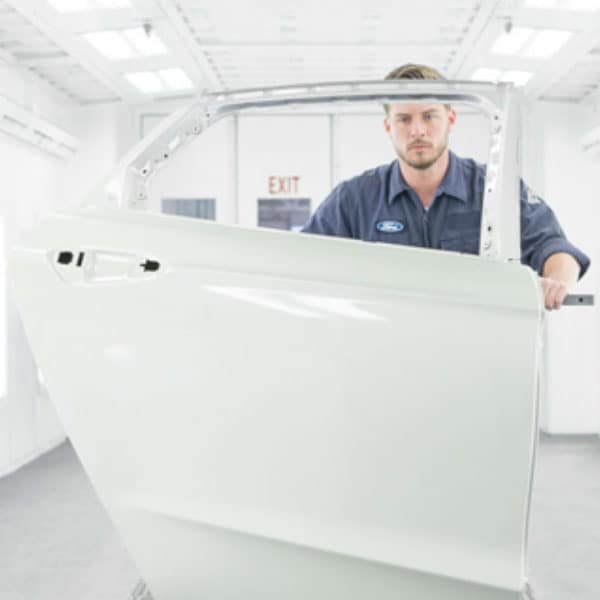 Your Rights:
You have the right to choose the collision center that repairs your vehicle. The insurance company can't force you to go to a collision center of their choosing.
You have the right to choose the type of parts that are used in the repair process.
You don't have to release your vehicle to the collision center to begin the repair process before you're ready.
Make sure to review the completed estimate before the repairs begin. It will list the work to be done and the parts that will be used in the repair.
Why you should choose Original Ford Parts when you are in an accident.
Because insurers want to keep repair costs down, they'll often specify the use of aftermarket, remanufactured, or even salvaged parts. This could, of course, lead to parts that don't have the same fit, finish, quality and durability of Original Ford Parts.
Ford Original Parts are designed and manufactured specifically for your Ford, so you can be sure they will fit precisely and provide long-lasting performance. In addition, to ensure optimal safety and performance in today's advanced driver-assist systems that all parts work together as a system.
Contact Gus Machado Ford Collision Center