Your vehicle is important to you, and you want to keep it in the best condition possible. Sometimes, you may be involved in a situation where auto body or collision work is required to get your car back and ready for the road.
Here at Gus Machado Ford, we are prepared to help you get your vehicle back in shape with our expert collision repair services. We can get you moving and on your way on the roads of Hialeah, Miami, Coral Gables, and Doral, FL, with the help of our collision center.
---
Expert Collision Repair
If you get into an accident or collision, you want to do everything you can to get your vehicle back on the road in peak condition. Bringing your vehicle to a Ford collision center with an expert team can do the trick.
Our team will take a detailed look at your vehicle and analyze the damage. We'll make sure that we get any parts necessary to complete the repair in a timely manner. Collision-repair services cover everything, from cosmetic damages to your vehicle, any parts needed, and even interior damages as the result of a collision.
Let our expert team take care of your car today and get it looking as good as new.
---
Other Routine Services
Our service center isn't just a place to go for collision repair. We can also handle everything else your vehicle needs, even down to routine maintenance.
Our team can address anything with your vehicle. If you need routine items-like oil changes or inspections-completed, we can take care of it in a timely manner. We also handle everything-such as tire services, brake and engine repairs, diagnostics, battery replacements, and more.
You want to make sure you are getting your vehicle checked for any signs of possible issues and keeping up with maintenance at certain milestones of your vehicle's lifespan.
---
Trust Our Team
When you come to our service and Ford collision center, you get to work with experts. Our team is always standing by and ready to take care of whatever your vehicle needs.
Whether you are getting routine maintenance completed or have an extensive collision repair project, our goal is the same. We want to keep you up to date on the progress of your vehicle and any findings we have. We'll make sure you are receiving updates on the timeline of your repairs, so you know when to expect your vehicle to be ready for the road again and if any additional service or repairs are needed.
---
Schedule Your Appointment
Now that you know more about our collision center and everything we can do for your Ford vehicle, bring your car to us today. Here at Gus Machado Ford, we strive to provide the customer service you expect.
Visit us today and let our team get you back on your way on the roads of Hialeah, Miami, Coral Gables, and Doral, Florida. Schedule an appointment and let our service team take care of you.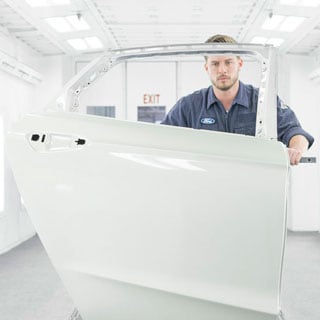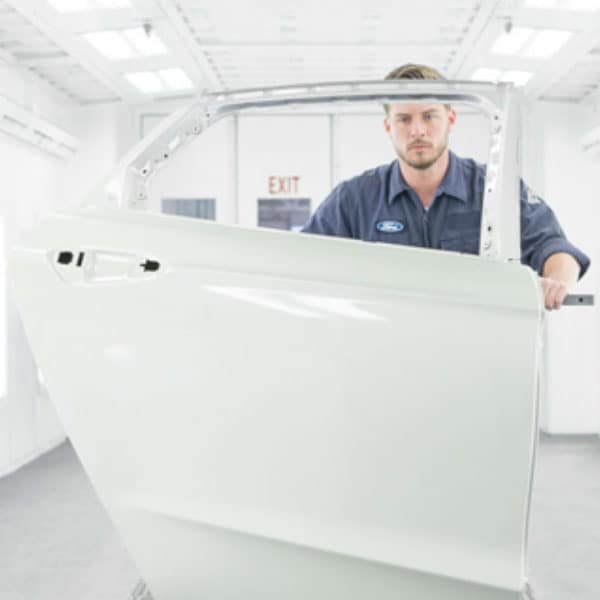 Your Rights:
You have the right to choose the collision center that repairs your vehicle. The insurance company can't force you to go to a collision center of their choosing.
You have the right to choose the type of parts that are used in the repair process.
You don't have to release your vehicle to the collision center to begin the repair process before you're ready.
Make sure to review the completed estimate before the repairs begin. It will list the work to be done and the parts that will be used in the repair.
Why you should choose Original Ford Parts when you are in an accident.
Because insurers want to keep repair costs down, they'll often specify the use of aftermarket, remanufactured, or even salvaged parts. This could, of course, lead to parts that don't have the same fit, finish, quality and durability of Original Ford Parts.
Ford Original Parts are designed and manufactured specifically for your Ford, so you can be sure they will fit precisely and provide long-lasting performance. In addition, to ensure optimal safety and performance in today's advanced driver-assist systems that all parts work together as a system.
Contact Gus Machado Ford Collision Center
* Indicates a required field