Drivers in the Hialeah, Miami, Coral Gables, and Doral areas who need a pickup truck that really takes the concept of work to the next level turn to the Ford F-450. This is one of the most potent powerhouses in the Ford F-Series.
The F-450 performance, technology, and comfort are nothing short of mind-blowing. From its tight turn radius and immense torque of the diesel engine to its vast array of tech and convenience options, there's almost nothing it can't do. Gus Machado Ford offers you this 2021 Ford F-450 review.
---
F-450 Power and Performance

The F-450 brings one engine to the table, and it has more than enough power to suit your needs. It's a turbocharged 6.7L diesel V8 engine. It gives you a massive 475 horsepower and a heart-thumping 1,050 lb-ft as its torque rating, mated to a 10-speed automatic transmission.
It comes with standard rear-wheel drive, but you can opt for four-wheel drive if you choose.
---
F-450 Interior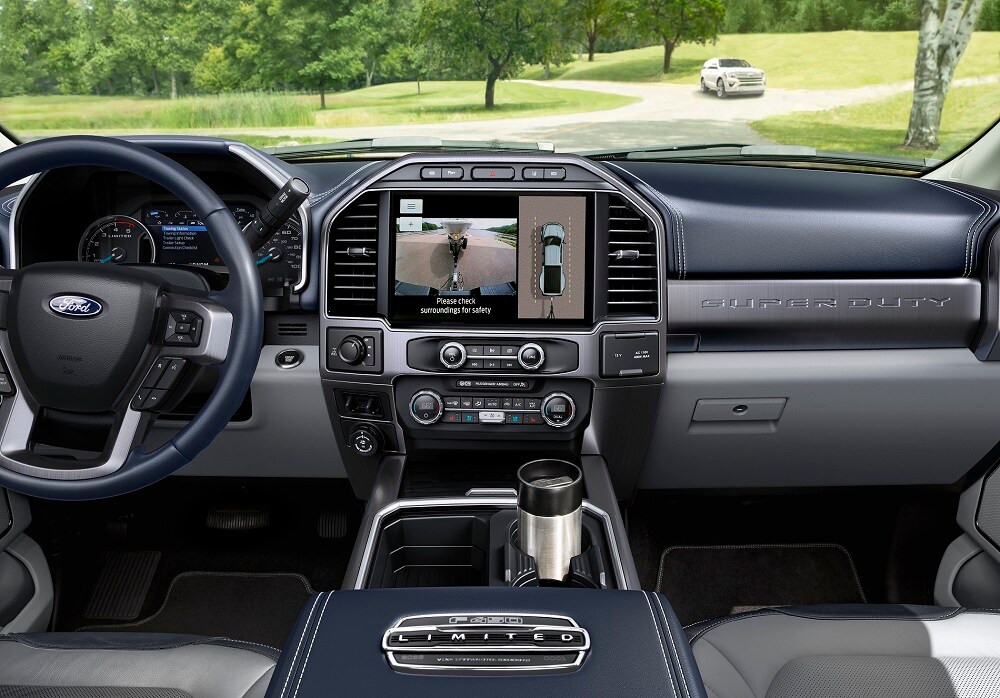 The interior design, like all modern Ford vehicles, is nothing short of refined and classy. With features like the Ford SYNC® infotainment system with the ability to connect up to 10 devices to the onboard Wi-Fi, a full-sized touchscreen with clear graphics and great voice commands, and the FordPass™ monitoring system, it has a great suite of technology.
You can also get full leather upholstery, heated and cooled seats, automatic wipers, and tons of driver aids to keep you not only comfortable but offer you peace of mind. If there's a comfort or technology feature you can think of, the F-450 may well offer it.
---
F-450 Trim Levels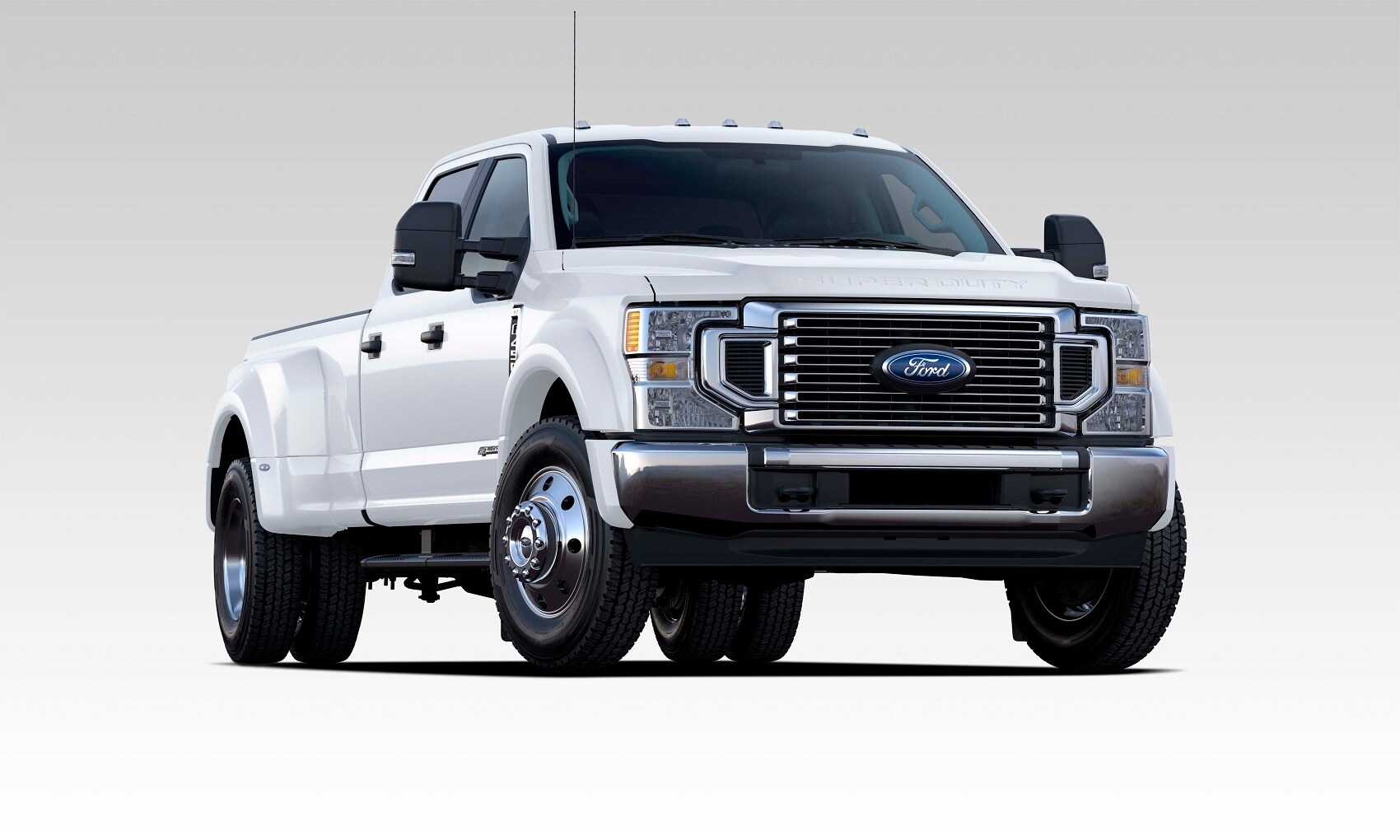 You can choose from any of the six F-450 trim levels. The base is the XL is followed by the feature packed XLT. From there you step up to the mid-range Lariat, the premium King Ranch, the technology-focused Platinum, and the luxurious, range-topping Limited. The features you get on this truck range widely among the trim levels, from standard Bluetooth® and FordPass™ Connect Wi-Fi service to the full SYNC® 3 infotainment system to premium sound and power accessories.
At higher trim levels, you start to add features like heated and cooled seats, remote start, power tailgate, and the like. Wireless device charging, trailer towing aids, and safety features like adaptive cruise control and adaptive steering also show up at this level. At the top level, you get features like seats that give you a massage while you drive.
---
F-450 Towing Capacity and Payload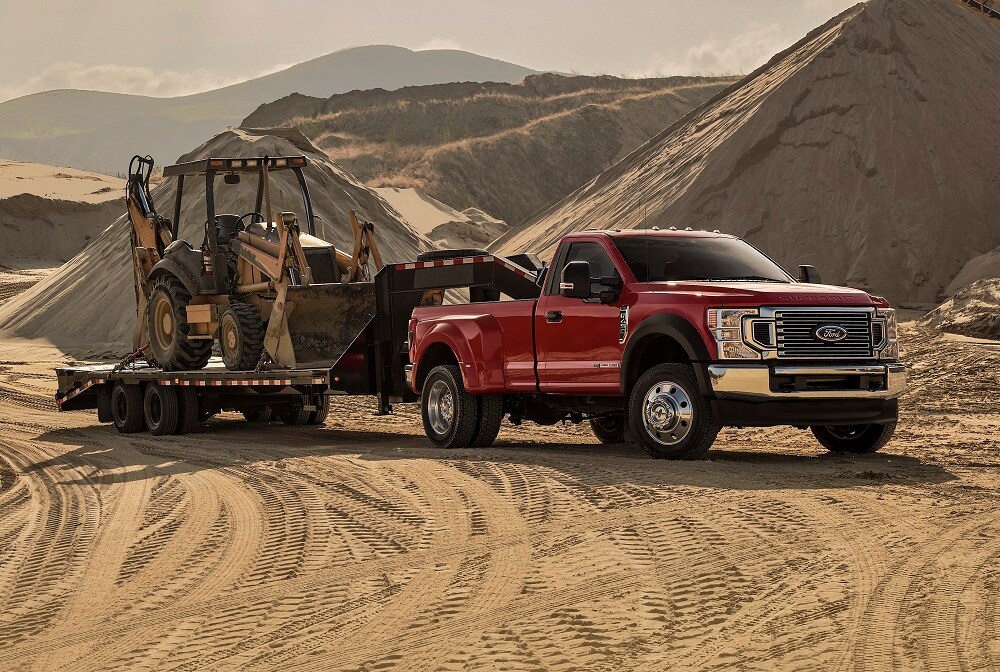 The F-450 offers powerful towing with up to 24,200 pounds of maximum capacity when properly equipped with a crew cab and various towing features available. If you're towing a gooseneck or 5th-wheel, the F-450 is even more capable. It boasts a 37,000-pound tow rating.
F-450 payload is equally impressive. The truck can handle up to 6,210 pounds of cargo in the bed. Naturally, your final capacity will depend on the passengers inside and your specific cab and bed configuration.
---
Check the F-450 Today!
If you're in the areas of Hialeah, Miami, Coral Gables, or Doral, you can get behind the wheel of the refined powerhouse of the 2021 Ford F-450 here at Gus Machado Ford. Stop by our showroom or call us up to schedule a test drive today.